In February 2017, BUV Training Centre opened IELTS courses. Offering students 100% native English lecturers with a high level of qualifications and experience, BUV Training Centre's IELTS courses are unparalleled in quality, following a British style of teaching. Nguyen Phuong Thao, a student in the IELTS Upper-Intermediate class shared: "I absolutely love the teaching style as well as the IELTS curriculum in BUV. BUV Training Centre staff is very enthusiastic and my teacher is interesting and lovely – I love his British accent!" Thao, a student from Nguyen Binh Khiem high school in Hanoi, chose BUV Training Centre as she found the international study environment appealing.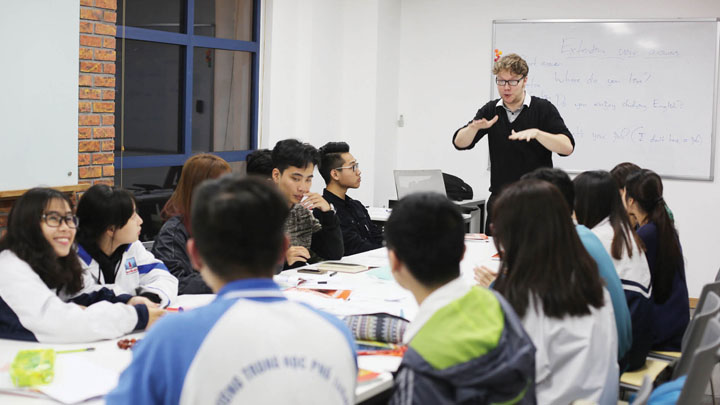 Apart from modern facilities like state-of-the-art classrooms, international library, and iMac computers, small-scale classes are also a unique aspect of IELTS classes at BUV. As a result, BUV teachers give students plenty of attention and interaction. Nguyen Dinh Phong Nha from Le Quy Don high school commented on the facilities as follows: "The classrooms are spacious with modern facilities, and out native-speaking teacher is very friendly, enthusiastic and supports students very much".
With a strong track record of experience in international education, BUV Training Centre is committed to offering high quality English training for professional development purposes, examinations, and communication.