"Color Me Run" is a lively outdoor sports event which is unique, meaningful and attractive to youngsters and adults alike. BUV was pleased to sponsor all tickets for students attending this event on April 22nd, 2017.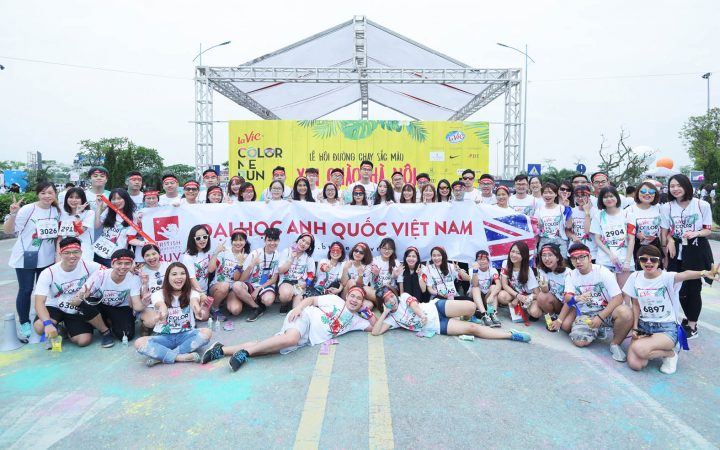 Together with thousands of young people, BUV students had a wonderful day. All of them enjoyed the race, and getting doused from head to toe in different colors.  At "Color Me Run" this year, BUV students joined a game named "Protect the Princess ". Accordingly, all students divided into two teams, each team had three "princesses" who needed to be protected. The team members had a duty to protect these "princesses" from being covered with colors. The winning team was the team that had the "cleanest princess".  The game's purpose was not only for fun but also giving students an opportunity to collaborate effectively in order to achieve common goals. Describing "Color Me Run", Thuy An, a BUV student shared: "I was extremely excited to run with my friends on the color trail, throw colorful powder at each other  and join the game "Protect the Princess." The game brought us hours of fun!"
After a "color me" afternoon with "selfie" moments and a successful "princess" protection, BUV students continued the fun with famous singers and DJ performances. All of them experienced a vibrant and interesting weekend with full of sport spirit.