Recently, Deloitte – one of the "Big Four" accounting firms, held the 5-round "Breaking the Limits" contest, in search of potential and talented interns for the company. British University Vietnam is proud to have two of our students entering the final round of this contest, both from the department of Accounting & Finance: Vu Nhat Huy – BUV alumni and Le Hanh Ngan – last year student, with Vu Nhat Huy having excellently won 2nd runner up.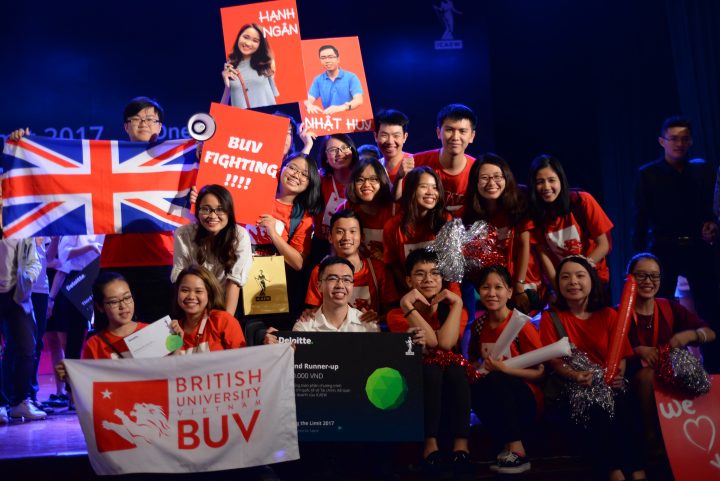 Speaking with us, Huy said "I have been pursuing a career in the accounting business and hope to finish my Chartered Accountant certificate to enhance my career prospect in the near future. To realise that aim, I have applied for internship at various accounting firms right after graduation, and it was quite a surprise that Deloitte made me an early offer. This competition is an opportunity for graduates to put their academic and social knowledge to the test, and winning 2nd place was beyond my expectation. It was a great honour and pleasure for me." At the moment Nhat Huy has begun his internship at Deloitte.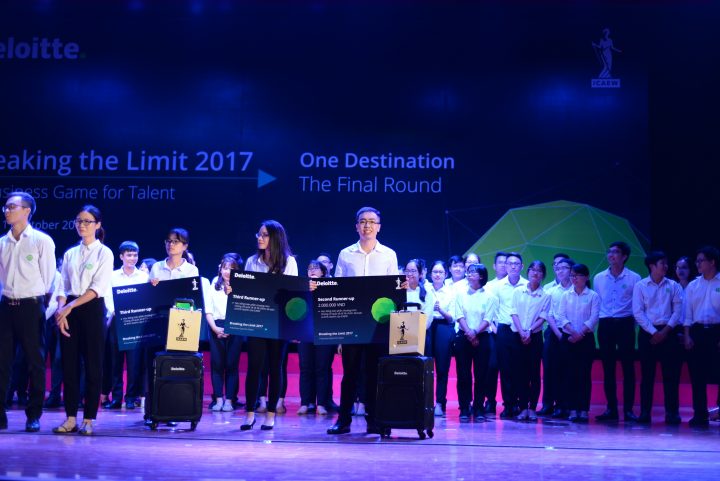 For Hanh Ngan, the academic knowledge that she learnt during her time at BUV played a substantial part in taking her to the final round. "What I learnt about accounting and finance and especially taxes in my first year was a great advantage in the "Tax consultation" round. This very knowledge also helped me in the interview round. Moreover, everything was conducted in English, which I am very confident with since I frequently have talks, discussion and presentation in English at university. Most importantly, I had an internship opportunity at an accounting and auditing firm through BUV's internship programme, which added a lot to my experience in finance, thus helped me stood out among competitors." Although being one of the best contestants in the final round, Hanh Ngan decided to pursue the area of Assurance at PwC – another "Big Four" accounting company.