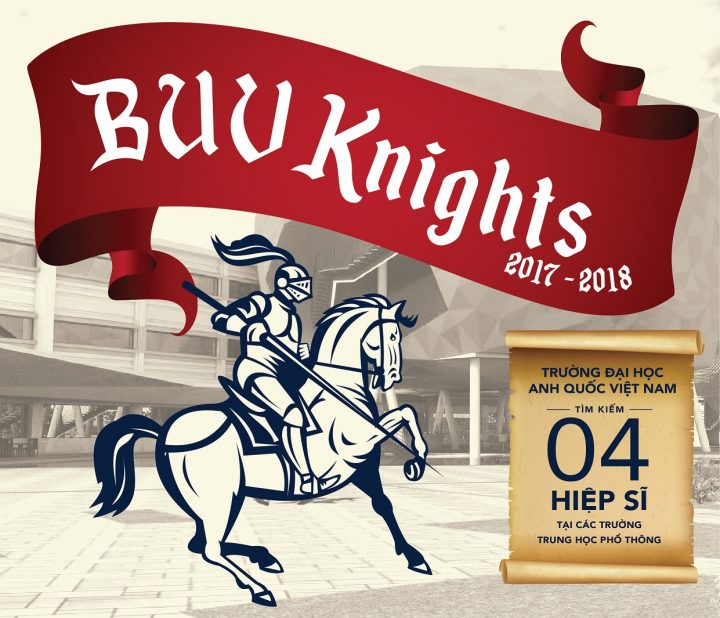 Do you want to become the Ambassador of a dynamic international university?
Do you want to gain real working experience when you are still in high school?
Apply now to become BUV Knights, a program organized by British University Vietnam which gives high school students the opportunities to experience and challenge themselves with the role of a representative for BUV at the their own schools.  
TASKS OF BUV KNIGHTS?
Propose ideas and implement meaningful projects and activities for students under BUV's financial support
Support in organizing BUV and school's events.
Act as an information channel between BUV and the school
Answer enquiries and share information about BUV to students in the school
BENEFITS OF BUV KNIGHTS?
Soft skill trainings by experienced professionals
VND 120 million discount on tuition fees for Bachelor
VND 10 million discount on tuition fees for IELTS courses
Internship opportunities (paid) at BUV after enrollment
Certificate of BUV Knight
REQUIREMENT OF BUV KNIGHTS?
Students at 11thand 12th grade
GPA from 7.0 and Conduct Level from Good
Dynamic – Passion – Responsibility – Teamwork Spirit.
Strong network within the school
Consent of family and school
Deadline for registration: 20th October 2017. HOTLINE: 0966 62 99 99