On July 8th 2017, British University Vietnam organised an info day in Hai Phong with hopes to provide students and parents of this city with information on an authentic British education.
We were honoured to receive a great deal of attention and interest from parents and students from various high schools in Hai Phong and Ha Long, including Tran Phu and Thai Phien Highschool for gifted students. The event delivered valuable information on BUV's undergraduate programmes and scholarships for 2017 high school graduates with value up to 280 million VND. In addition, our admission advisors also gave detailed consultation on each programme to parents and students.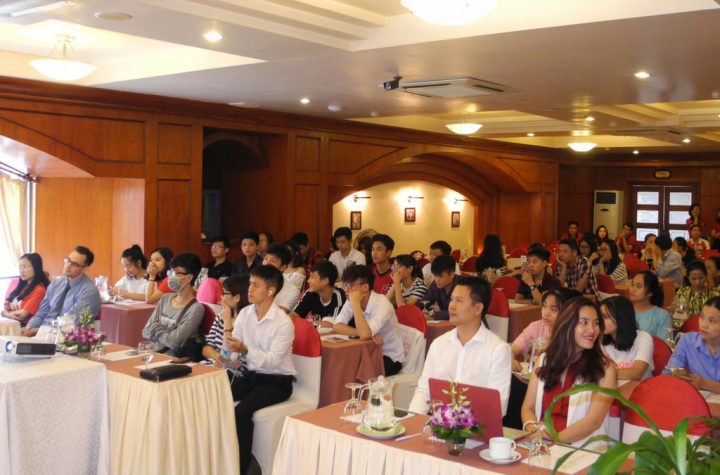 As part of the event, Mr. Jasper Roe – English Programme Leader at BUV shared some tips on how to achieve a higher IELTS score. With years of working experience in Vietnam and at BUV, Mr. Roe pointed out common mistakes of Vietnamese students when doing the IELTS test, and gave advice on how to overcome these problems. The sharing and tips from Mr. Roe were highly appreciated by students from Hai Phong and Ha Long alike. The event also featured special appearances from Ms. Linh Le Yen and Ms. Yen Thi Nguyen Hai – 2016 winners of the HRH Prince Andrew Scholarship. The two remarkable students shared their experiences on preparing for the scholarship and about their time at BUV.
With a drive to bring about a well-rounded education and the opportunity to study in a truly British environment, we at BUV hope to contribute in the betterment of Vietnamese students, and from that, the nation's economy in the near future.