On October 13th, students studying Accounting & Finance, International Business Management and Banking & Finance took part in a field trip to the office of Nielsen Holdings – a global information, data and measurement company and KPMG – one of the world's Big Four in accounting.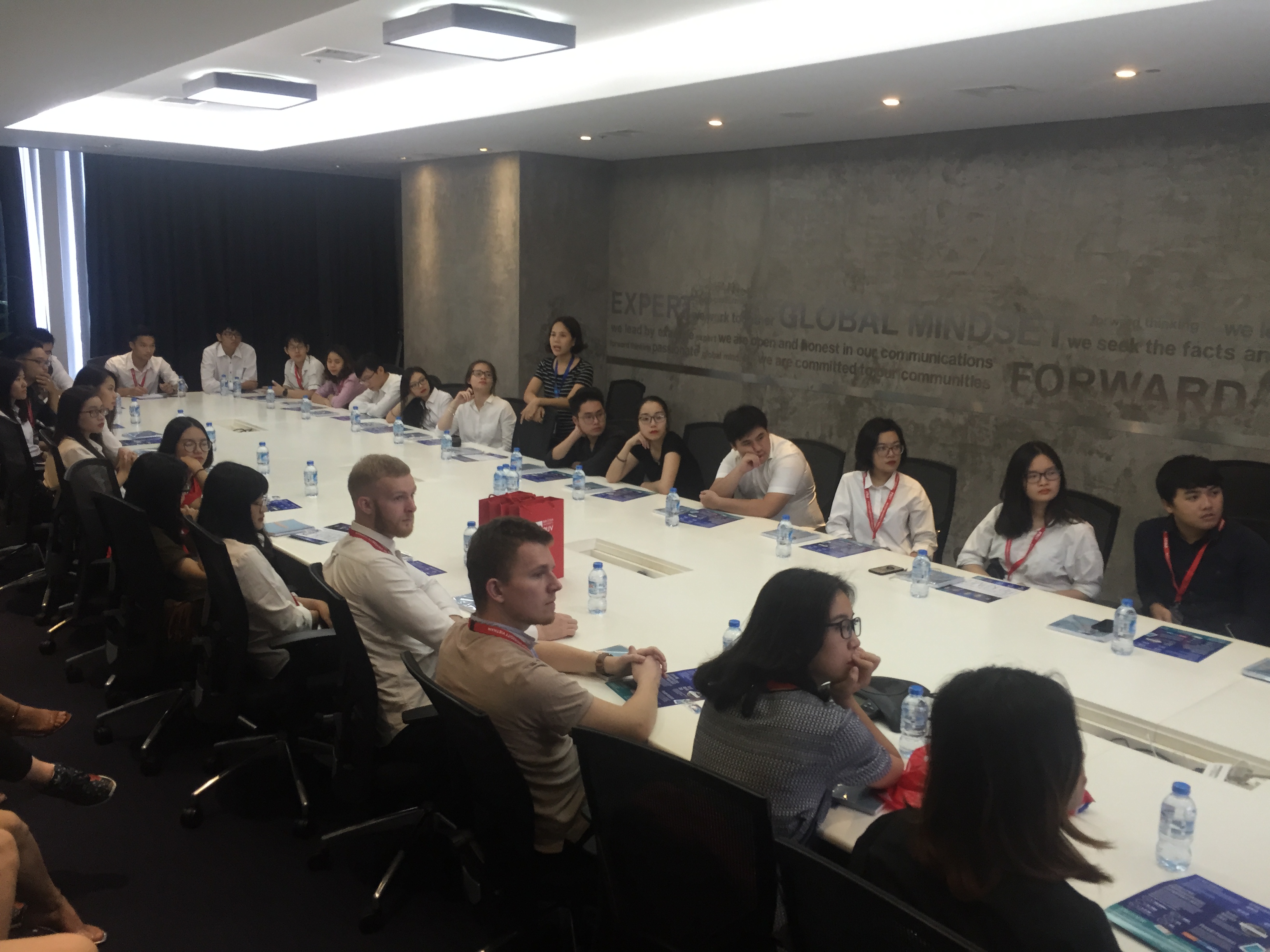 (BUV Students at KPMG)
For BUV students, this trip is a part of their study programme, aimed at enriching students' real-life experience, assisting the learning process and enhancing their ability to adapt to future working environments. Our students were able to gain insights about how large organisations operate, put their skills to practice, met their potential employers and found out more about the history and development progress of these companies.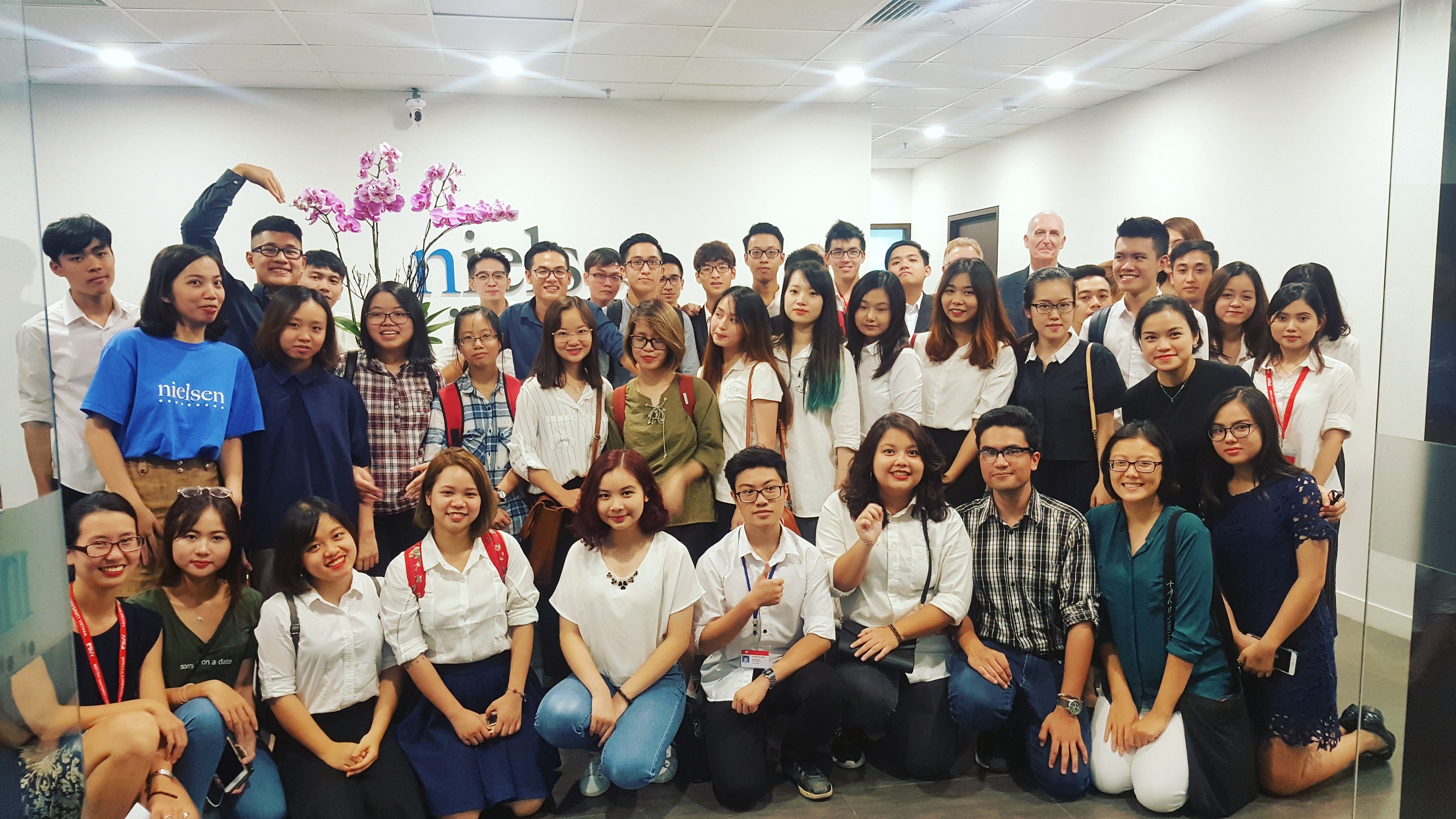 (At Nielsen Headquarter)
"I was astounded at the professional and dynamic international working environment here. I gained a more profound understanding of my major and futue career. After the trip, I learnt a lot about how a professional system works, as well as accumulated more academic and working knowledge." – shared Minh Nguyen, a first year student of Accounting and Finance.