As an academic institution with the vision to assist the growth of Vietnamese youth, British University Vietnam provides not only a world-class quality education, but also strong support towards youth-orientated activities and events.
Most recently, British University Vietnam sponsored the Vietnamese Youth Model United Nations – VYMUN 2017 and Youth Society Model United Nations – YSMUN 2017. These are two programmes designed to simulate the United Nations summits, thus raise the awareness of youths on global issues. More than that, both these programmes are hosted by talented end enthusiastic young people. This further indicates the need to grow and to develop knowledge about social issues of Vietnam's future leaders.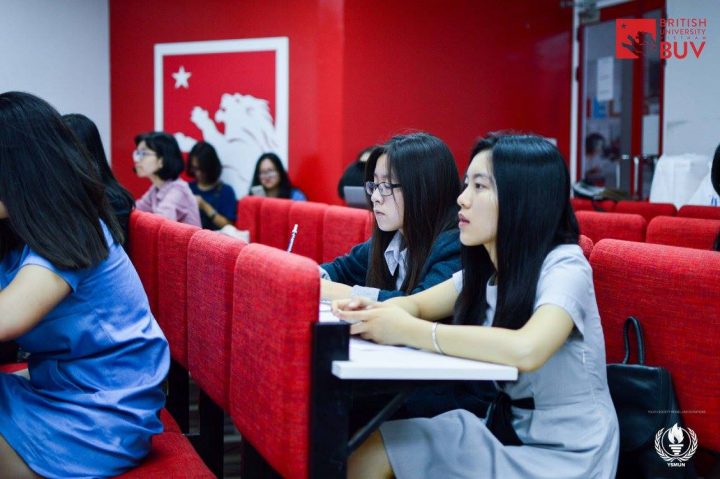 At the events, BUV representatives expressed our wishes to accompany these students on their journey of personal development and contributing to society. The human factor has always been and will always be our top priority here at BUV, and therefore, all efforts made to improve either individuals or the community are highly welcomed, especially those coming from the younger generations, who will soon become the driving force in social and economic development.