Our Faculty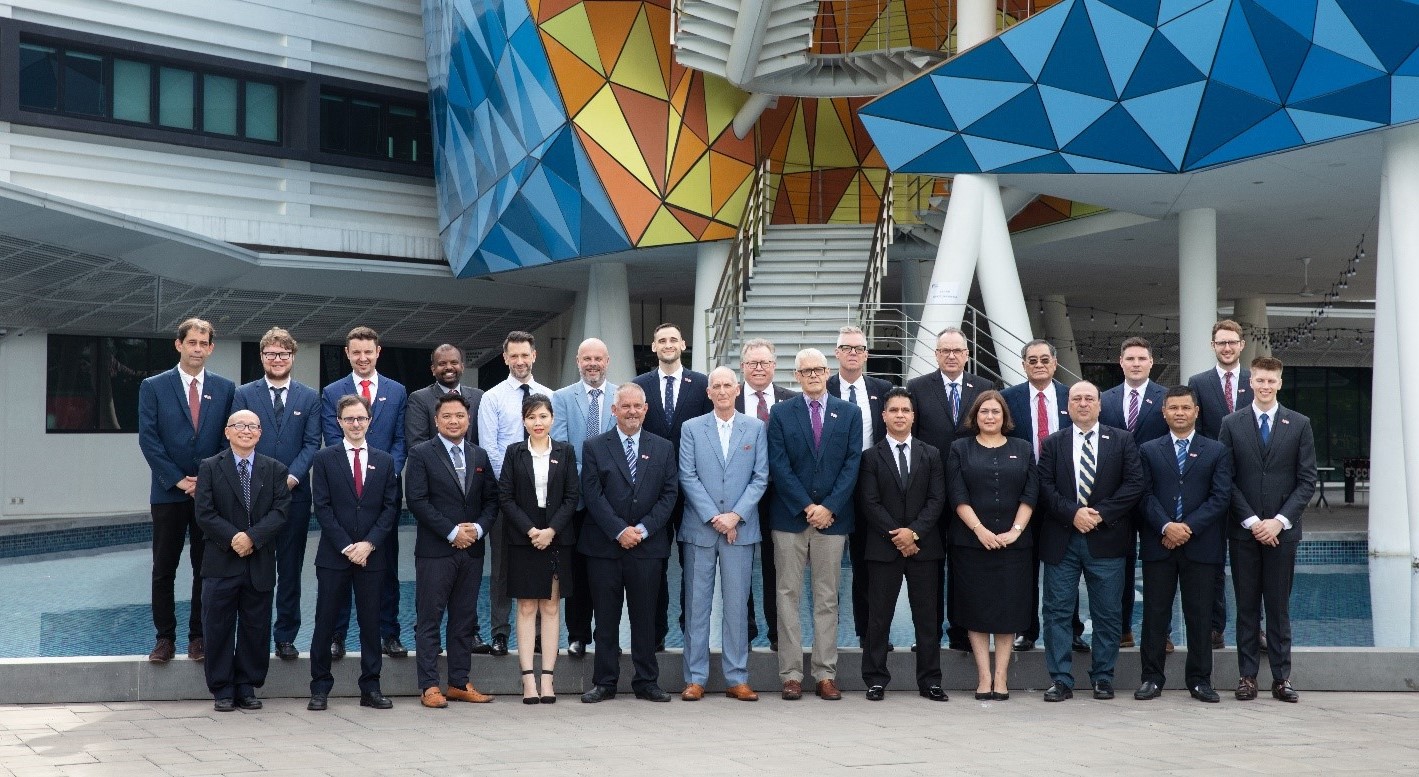 British University Vietnam, is committed to providing a world class education and learning experience for our students. Our 100% international faculty, brings together academics with extensive teaching experience as well as practitioner and research capabilities. Our faculty is recruited for their internationality and commitment to the whole learning experience within the classroom as well as developing skills to ensure all graduates are 100% prepared for a successful career.
SEE FULL FACULTY
Prof. Dr. Ray Gordon
/ President
ray.g@buv.edu.vn
Professor Dr. Raymond Gordon was appointed to the position of Vice Chancellor and President of the British University Vietnam in February 2018.
He is an experienced leader in higher education having previously held leadership positions such as Head of the Bond Business School at Bond University Australia, Head of the Graduate School of Business at the University of Technology Sydney and the Head of Centre for Commerce and Management for RMIT University Vietnam.
Professor Gordon is an accomplished academic with extensive teaching and research experience at universities throughout the world, including the University of Technology Sydney (UTS), the University of Sydney, University of Melbourne, University of Warwick United Kingdom, Reitaku University Japan, New Mexico State University America, Copenhagen Business School Denmark and amongst others. He has an esteemed research and publication record with more than 70 international publications across the fields of leadership, power relations, organiszation theory and ethnographic studies. His work has been published by leading (Tier 1) international academic and journals such as the Leadership Quarterly, Organisation Studies, Public Administration and the Journal of Business and Accounting Research, to name a few.
Prior to becoming an academic, Professor Gordon was an experienced business manager spending 25 years in the corporate sector where he held senior management positions within electronics and communications organisations in the UK, Australia, Europe, the US and Asia.
His professional appointments include:
President Australian Academy of Business and Management.
Vice President, Asia Council of Business and Management.
Fellow, Australian Institute of Management.
CPA Australia.
Former Director, Australian Chamber of Commerce Vietnam.
Member, Association of Asia Pacific Business Schools.
Mentor, Association to Advance Collegiate Schools of Business (AACSB).
Member, American Academy of Management.
Member, European Group of Organisation Studies.
Member, Australia and New Zealand Academy of Management.
Member, Britcham Vietnam
Christopher David Jeffery
/ Chief Academic Officer
Chris.j@buv.edu.vn
An established academic leader, Chris carries out his responsibilities as Dean with knowledge gained from over 15 years management within programme, school and university environments. Having worked in over 50 countries, he has developed strong academic and business relationships and he has gained extensive insight into cultural sensitivity as well as best practice.
Chris made the move to Vietnam following a successful career heading the Executive MBA Programme at CASS Business School, one of the world's top business schools. As he explains, "The 21st Century belongs to Asia and to have the opportunity to be involved in creating an international university, modern learning environment was an opportunity I could not turn down. I'm very proud of where we've come over the past 2 and a half years, and I'm very excited about the future for BUV, business, education and Vietnam as a country."
Tony Summers
/ Deputy Chief Academic Officer
Tony.s@buv.edu.vn
Tony made the move to academia in 2006 after a successful 30 year career as a senior manager in the ICT sector. With extensive professional experience in the many facets of business including business development, sales, marketing, general management and operations Tony brings a wealth of knowledge to his classroom that he enthusiastically shares with his students.
Tony's motivation for teaching comes from a deep and continuing interest in marketing, strategic management and globalisation as well as the reward he feels when students make an intellectual connection for the first time.
"I believe that University students should be encouraged to take responsibility and ownership for their own learning and that my primary role is to energise, motivate, guide and act as one of their key learning resources".
Moving to Vietnam in 2011 and joining BUV as one of the first lecturers, Tony has progressed through the roles of Lecturer, Programme Leader for all Staffordshire University programmes, Senior Lecturer and now Deputy Chief Academic Officer and Senior Lecturer in Management. His current role focuses on University-wide academic operations and leading the team of international faculty.
Prabu Mohan
/ UOL Programme Leader / Senior Lecturer
Prabu.m@buv.edu.vn
With more than 8 years teaching experience in Asia, Prabu works tirelessly to guide his students to a strong understanding of quantitative concepts and their practical use in the business world. Recognising that mathematics is not always loved by every student, Prabu says, "I especially love helping students who dislike mathematics realize the enormous role mathematics play in their everyday lives."
Prabu has completed his Masters of Philosophy in Mathematics. He currently teaches Statistics and Mathematics on the Banking and Finance Programme of the University of London Programme, as well as Business Skills, Accounting and Quantitative Techniques on the Staffordshire University degrees. Prabu also teaches on Foundation.
Shashi Chaudhary
/ IBM Programme Leader / Senior Teaching Fellow
shashikant.c@buv.edu.vn
Shashi, a Graduate in Masters of Arts in Economics, has 7 years' experience of teaching courses of Finance and Economics to the students of Graduate and Undergraduate level in the top management institutes of Nepal.
He has also 5 years' experience of working closely with the policy makers in the Capacity of Deputy Director in the Central Bank of Nepal. He is very active in research activities and has credit of 9 research articles published in reputed journals
"I always enjoy being with learners. For me, class-room is a workshop, where we interact, share and understand the things that help to transform knowledge into know-how."
Francesco Meca
/ Programme Leader Tourism & Event Management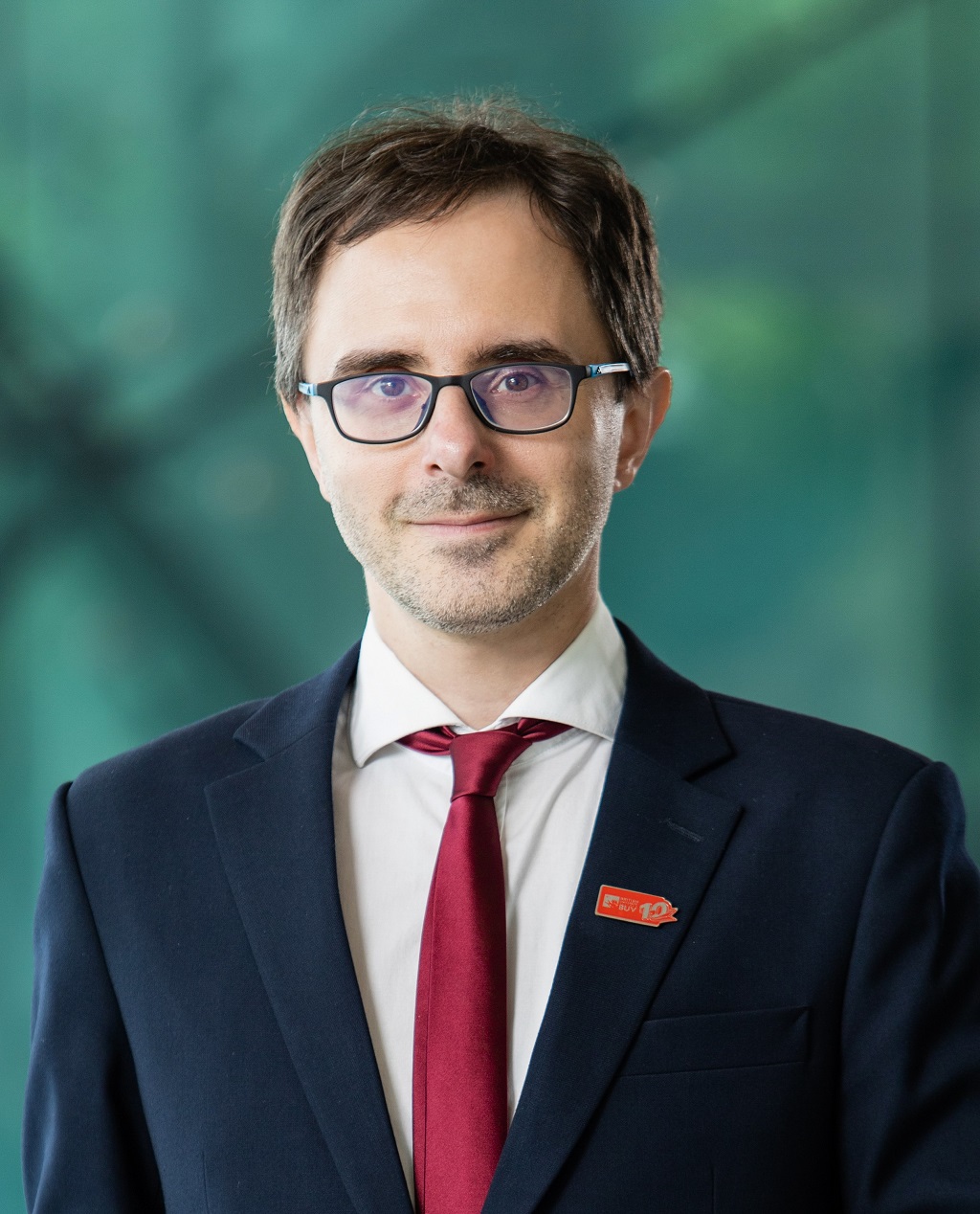 Francesco Meca is the Programme Leader for Tourism and Event Management and Teaching Fellow in Management and Marketing.
Francesco holds a Bachelor of Economics and Business Management obtained at the University of Bologna, a Master of Project and Information Management, from Bocconi University in Milan, and a Master of Business Administration (MBA) from the University of Pisa.
He has achieved certifications in "International Leadership and Organizational Behavior" and "Managing Fashion and Luxury Companies" from the SDA Bocconi Business School of Milan, one of the top ranked business schools in the world. He also has a certificate in "Digital Marketing Excellence", from Google.
Francesco is in Vietnam since 2017 where he arrived after working for Apple at the European Headquarters. He is at BUV since 2019 and he previously worked at two other universities in Vietnam.
Francesco has extensive corporate experience in different fields such as: marketing, IT, human resource management, supply chain, post sales. He was a strategic management consultant and cooperated with investors and business angels to evaluate and develop startups and new business ideas. He worked in small business as well as large multinational organizations, gaining expertise at all levels of management.
He also volunteered and advocated for refugees' integration and disabled people's rights.
Jasper Roe
/ Head of Pre-University
jasper.r@buv.edu.vn
Jasper has been teaching English for over five years, and holds a First Class degree in English Language from the University of Birmingham, a Cambridge DELTA, and is completing a Master's Degree at Uppsala University, Sweden.
Jasper is an engaging and energetic teacher who strongly believes in encouraging students to think differently and approach challenges in new ways.  He says that "teaching at BUV is rewarding because I get to see the students develop day by day. I believe in our university's mission and I know that we're truly educating the leaders of tomorrow."
Julien Psomas
/ IHM Programme Leader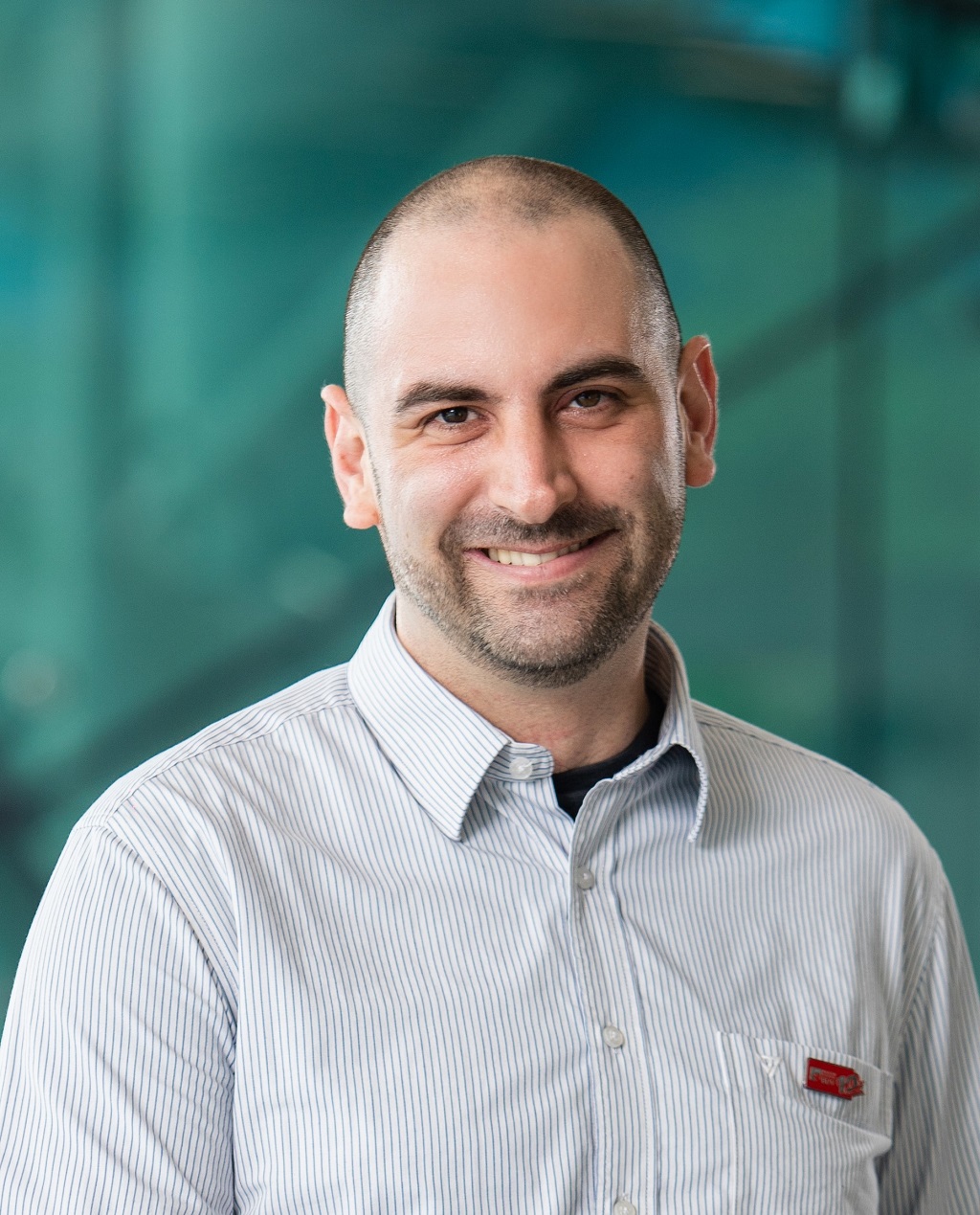 As I was studying for my BA Hons in Marketing in bonny Scotland, I discovered hospitality, its rhythm, its multicultural pool of talents, its long shifts, and the passion behind all this. Beside my studies, I worked in banqueting in St Andrews and later as a bartender. I quickly became team leader and got the opportunity to be the head server when serving some members of the Royal family.
I decided to continue my studies and enroll for an MBA in Hospitality Management in one of the most prestigious hospitality school, L'École Supérieure de Savignac.
Once graduated, I moved to Belgium where I spent the following 8 years working for renown international chains like Hilton, Marriott, Rocco Forte and Sandton hotel. I gained my knowledge in leadership, supervision, and management as I worked in different hotel departments throughout the years.
I also got some experience in the wine and spirit business, which became useful when I moved to Vietnam in 2016. I have worked as a sales account manager in the wine distribution for three years in Hanoi before joining the team of BUV. On the way, I got my certification in WSET 2, and my CELTA diploma.
I am now the proud programme leader of our International Hospitality Management programme which sees a constant flow of students, interested by the tourism and hospitality industry.
Mike Perkins
/ Head of Quality and Academic Development
mike.p@buv.edu.vn
Mike's philosophy towards teaching and learning revolves around the practical application of theory to business problems. It is now essential that students not only have an understanding of business concepts, but that they are able to apply this knowledge in real-world situations. He is committed to ensuring that students develop a critical eye when it comes to assessing ideas, and do not simply take things at face value.
 Mike carried out his university studies at The University of York, where he completed his undergraduate degree in Management and a PhD in Operations Management. His thesis examined the perceptions people hold about the police and the reasons behind this.
 Mike is currently the Quality Leader at BUV and ensures that the quality standards relating to assessments, marking and moderation are met by all faculty at the University. He leads a broad variety of management courses including those from the University of London, Staffordshire University, and Taylor's Foundation programmes.
 Outside of university, Mike enjoys a wide range of sports including skiing, water polo, cycling, running, yoga and weightlifting.
Aiman Abousher
/ PROGRAMME LEADER MARKETING MANAGEMENT
aiman.a@buv.edu.vn
Mr Aiman's teaching style is lively and full of enthusiasm. He shares interesting experiences and makes learning economics fun and exciting for his students.
In 17 years of teaching and research, he has been selected as a favourite among his students many times. In 2004, Mr. Aiman was the winner of the Vice Chancellor's Teaching Excellence Award at Victoria University. In 2008 and 2012, he won the  Commendation for Excellence in Teaching from Deakin University and Ballarat University.
Judah Smith
/ Programme Leader CGDP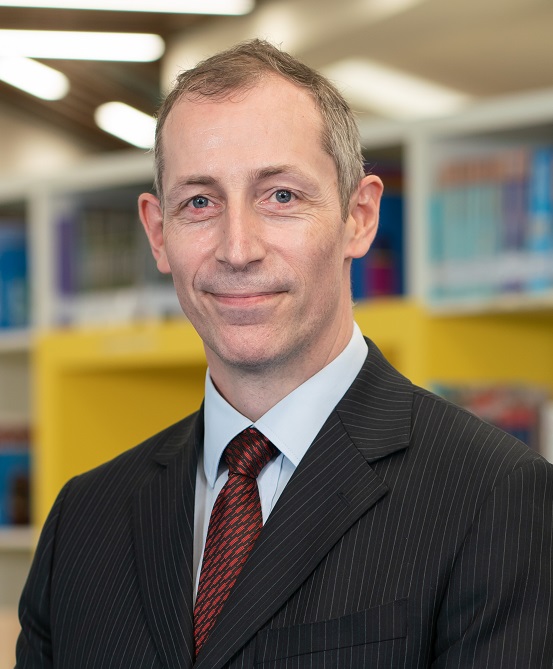 Judah Smith graduated from the University of Bradford with a first-class honours degree in Design for Computer Games and was later awarded an MPhil for his thesis, Player Power as Game Design. After this, he entered the games industry in the mobile phone space, working for Red Menace Games. His titles include Groovy Ball, Groovy Ball 2 and Progeny Online.
He began lecturing in games in 2010 at universities in the UK and became Senior Lecturer and later Academic Group Coordinator. He came to Vietnam in 2018 where he leads the BSc Games Design and Programming course, one of the most respected games courses in Europe, awarded by Staffordshire University. Judah describes his BUV students as "the most passionate and talented young people I have ever taught". 
Joey Lai Chong Yee
/ Programme Leader Accounting & Finance
joey.lai@buv.edu.vn
Ms Joey has been teaching at international universities and colleges for more than ten years. She is very versatile, passionate and committed to producing quality education. She teaches Financial Management, Corporate Finance, Money, Banking and Finance, Strategic Management Accounting, Managing Financial Resources and Decisions, and Business Statistics.
Ms Joey completed her Master of Financial Economics in Finance and Economics at Universiti Putra Malaysia and has worked in Vietnam for 4 years.
STEWART UTLEY
/ English Programme Leader
Stewart has been based in Hanoi teaching English at higher education institutions for the past three years. Graduating with a First Class degree in English Language and Linguistics from The University of Sheffield, his passion for the English language, along a fascination with different cultures brought him to Vietnam.  
Stewart's approach to teaching English ensures that students' engagement is at the core of the learning process. He believes that "If students aren't interested by the lesson, then they are going to find it very difficult to take anything in". With this in mind, Stewart demonstrates a deep enthusiasm for varying his teaching techniques; constantly adapting, researching and varying his methods to ensure that his lessons are both captivating and effective.
 Stewart shared that "What many of our students face problems with is that their knowledge of the English language from previous studies is of a high level, but they have not always been taught what to do with it. My job, therefore, is to guide them to use their English effectively, functionally and creatively in an academic context"
DAVID HOLLOWAY
/ Senior English Teacher
David is currently the Senior English Teacher at BUV. He is originally from England but has been teaching in Vietnam for the past 4 years. He has taught a variety of English disciplines to students of all ages, including General English, Business English, Exam Preparation and English for Academic Purposes. He believes an energetic classroom is a productive classroom so focuses on making English learning enjoyable, relatable and interactive.
JOÃO FIALHO
/ MBA Programme Leader/ Senior Lecturer
Joao Fialho has a PhD in Mathematics of the University of Évora, Portugal. He has diverse practical working experience and teaching experience, having spent more than 5 years working as Pricing & Business Analyst for Teleperformance and Towers Watson in Lisbon, Portugal and more than 3 years as Head of the Mathematics Department at College of the Bahamas, Nassau, Bahamas. His most recent position, prior to BUV, was as Assistant Professor of Mathematics at the American University of the Middle East, Kuwait.
Dr. Fialho has a vast research record that includes over 16 international publications, a book and several presentations in international conferences. His current research projects are on biomechanics, mathematical modelling and big data analytics.
Richard Paul Child
/ CONTEMPORARY CREATIVE PRACTICES PROGRAMME LEADER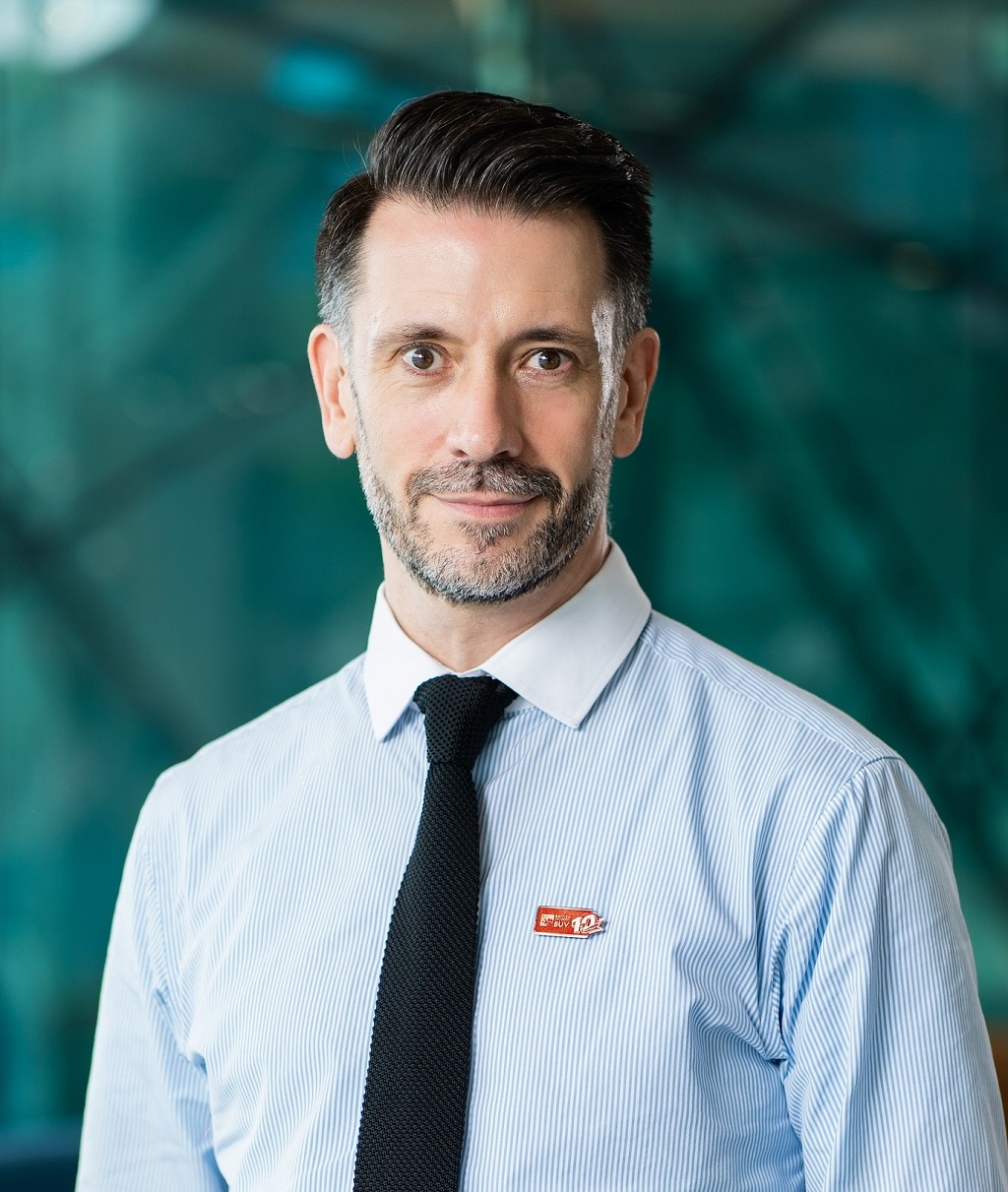 Richard has a BA (Hon) in Visual Arts, De Montfort University Leicester, and MA in Visual Communication from the Birmingham Institute of Art & Design. He completed the PGCE in Education at the University of Wolverhampton.
At the Birmingham Metropolitan College, he was a Programme Leader in Graphic Design for Visual Arts at and Lecturer in Graphic Design at the University Centre Doncaster College. Richard joined BUV in 2018 as Programme Leader of Contemporary Creative Practices.
Konstantinos Tsontos
/ Lecturer
Konstantinos holds a First-class BSc. in Economics from National & Kapodistrian University of Athens, Greece and a MSc. in Operational Research (Engineering Production) from the University of Birmingham, U.K. He is a certified Economist, certified Lead Auditor for Quality Assurance /ISO9001 and a certified Trainer (International Board of Certified Trainers).
Konstantinos has more than 20 years of Human Resource experience, holding Senior Managerial positions while at the same time working as a free-lance business consultant and trainer. Additionally, he worked for 5 years the Greek National Centre for Public Administration as an external lecturer. Konstantinos has conducted extensive training sessions and seminars at all levels in a corporate environment. He has written several articles upon Human Resource and Career Development published in Greek's newspapers and was a speaker at relevant events. He is passionate about Education, Learning and Human Resources Development. Konstatinos has worked as Regional Training Officer – Tajikistan & Uzbekistan - at the humanitarian organization "Médecins Sans Frontières" in 2014, as a business lecturer at Management Development Institute of Singapore in Tashkent, where he was a speaker at International Marketing Conference 2015 and published an article upon Consumer Behavior.
Jun Alejo Bathan
/ Lecturer
jun.b@buv.edu.vn
Jun is exceptionally energetic who projects a charisma that captures the imagination of students. He demonstrates excellent classroom management skills. He is also a business and operations consultant who is eager to bring students into the twenty-first century using a unique combination of education experience in teaching accounting. He volunteers for cooperative opportunities and helps the community through outreach program.
Jun, a graduate of Doctor in Business Administration and licensed teacher in the Philippines, has been teaching accounting for Vietnamese students since January 2009. He is a former senior BTEC lecturer of University of Sunderland in collaboration with Banking Academy of Vietnam, National Economics University, Academy of Finance and Nguyen Trai University. He has recently joined Staffordshire University and University of London team as an accounting lecturer. He teaches principles of accounting, financial accounting, advanced financial accounting, financial reporting, management accounting, taxation and auditing.
"I am deeply dedicated to enthusiastic and dynamic teaching, as a means of creating and nurturing lifelong learning for students. I look forward to the time when I will bring my passion, enthusiasm, initiative and intelligence into my own classroom."
Mark Harris
/ Senior Lecturer
mark.h@buv.edu.vn
Mark Harris is a Senior Lecturer in Economics, and has taught on the University of London programme across Asia for almost a quarter of a century.  Before that he was a Lecturer at the University of Buckingham in the United Kingdom.
Mark is passionate about economics, passionate about teaching, and especially passionate about making students both understand and enjoy economics.  Many of his students who formerly found the dismal science to be dreary have been transformed and gone on to achieve successful careers as economists. His classes are academically rigorous, yet dynamic and fun, as he endeavors to ensure that all present understand the beautiful logic of key economic concepts.
Joseph Anthony Schurley
/ Lecturer
joseph.s@buv.edu.vn
Joseph Schurley studied at Le Moyne College, New York, and received a Bachelor of Science in Labor Management and from the Cornell University School of Hotel Administration. He was later awarded a Master's degree in Hotel Administration.
He has 15 years of academic experience in Hong Kong, Vietnam and Singapore and a 14-year business career in accounting, marketing and management operations.
Jonathan Alexander Neale
/ SENIOR TEACHING FELLOW
Jonathan.n@buv.edu.vn
Jonathan has moved between academia and industry over the course of his career. He was formerly a consultant in turnaround management and successfully rebuilt a number of businesses in his native Canada after studying at leading business universities in the UK. He entered academia in the UK and has also taught in the UAE. He has research interests in international business, managerial economics and corporate strategy.
Awarding Bodies
British University Vietnam provides teaching for University of London and Staffordshire University degrees. These universities include institutions with a long history, high reputation and an excellent academic standard and with excellent links with industry and with a strong record of graduate employment.
Since 1858, the University of London International Programmes has offered a wide range of high quality distance learning courses to students – wherever they are in the world. Students are registered with the University of London and are awarded a University of London degree on successful completion of their studies. Degrees awarded to International Programmes students are of an identical standard to those awarded to students who study face to face at one of the University of London's Colleges. British University Vietnam is proud to be the first and only university in Vietnam to provide teaching for University of London International Programmes.
Established in the early 1990s, Staffordshire University has become one of the more dynamic and progressive higher education institutions in the United Kingdom. The university is renowned for its groundbreaking new courses that motivate students to think and act for themselves. Staffordshire University provides courses with the real-world knowledge, academic skills and qualifications to hit the ground running in your chosen career. Importantly, we help you to become an individual with the personal attributes and expertise that today's employers look for. The university has achieved very positive assessments from the UK Higher Education Quality Assurance Agency which can be viewed at www.qaa.ac.uk
The Quality of a British Degree at BUV
British degrees are known all around the world for both their quality, and the benefits that they bring to graduates both in the UK, and overseas. British University Vietnam (BUV) is proud of the role it holds in representing the quality of a British degree within Vietnam by being the first and only international institution awarding British degree certificates in-country.
At BUV, we are partnered with two high-quality UK institutions; Staffordshire University, and University of London who award students their final degree after having being taught at BUV. In order for us to do this, we are regularly assessed by both universities to ensure that we meet their exacting standards, which are governed by UK Government and endorsed by the Quality Assurance Agency who grant permission for degrees to be offered and ensure that the quality of the institutions and their awards are of the highest level.
All of our full-time international faculty have significant teaching and/or industry experience in countries such as the UK, Canada and the USA amongst many others and we use this broad range of teaching skills and backgrounds to enhance the education we provide to our students. The teaching that our faculty provide is based on UK teaching principles designed to encourage students to develop their own knowledge and critical thinking skills in order to apply this to the real world. A British degree is not simply memorising facts as this is not what international employers are looking for.
This level of quality also extends to what we expect from our students. A British degree is a passport to many opportunities, but it is not easily obtained. We expect students to meet our rigorous standards relating to attendance, attitude to work and academic integrity.