BSc (Hons) International Business Management
General Information
Degree: Bachelor of Science in International Business Management (Awarded by Staffordshire University)
Duration: 3 years (full-time)
Key Features
This business degree provides students with the opportunity to develop skills and knowledge from either a generalist perspective or through professional specialisation.
BUV aims to help our students to present themselves to prospective employers and meet the demands of contemporary employment.
There is a demand for people who have knowledge of international business and an ability to communicate and succeed in a global market environment.
Course structure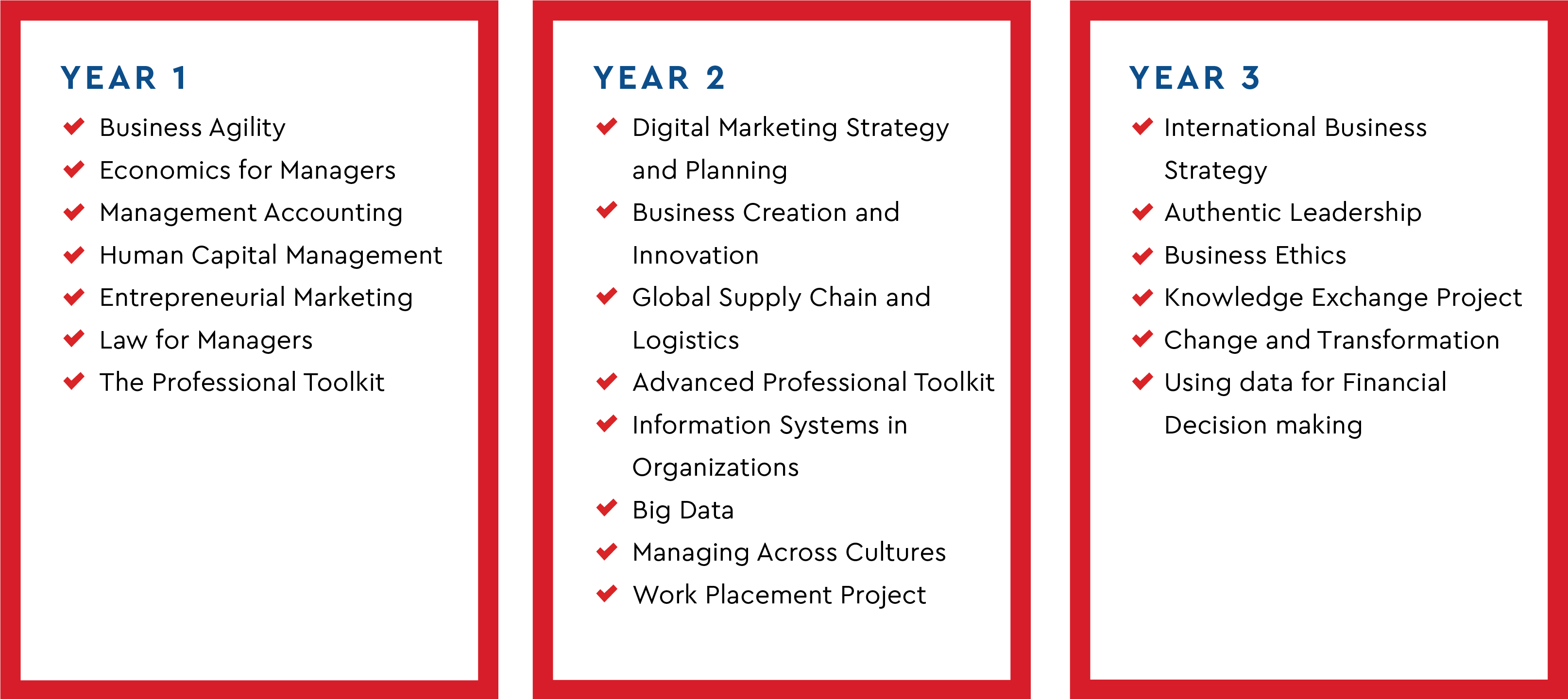 Entry Requirement
Academic Requirements:
17 years old and above and have both:
- Completed Year 12 (or equivalent) and
- A pass in a University Foundation Programme
British University Vietnam allows direct entry to qualifications where a student has satisfied the below requirements:
Obtained satisfactory English Language with IELTS score of 6.0+ (each component must score a minimum 5.5) or TOEFL (IBT) 87 (Minimum component scores: Listening 17, Speaking 20, Reading 18 and Writing 17) or equivalent and have passed at least one of the following options:
- 2 subjects at Advance GCE A level
- An access program passed at the required QAA- recognized standard for entry to Higher Education
- International Baccalaureate diploma with minimum of 24 points; English at 4 points
- European Baccalaureate Diploma, with at least 60 percent overall; English at 60 percent
Downloadables