BA (Hons) Tourism Management
General Information
Degree: Bachelor of Art in Tourism Management (Awarded by Staffordshire University)
Duration: 3 years (full-time)
Key Features
The BA (Hons) Tourism Management award recognises the integrated nature of business and tourism requiring students to understand the context, nature, role and significance of tourism functions in business and other settings.
This enables students to acquire a clear understanding of the centre role of tourism within the business world and in the wider sustainability setting. Students will be encouraged to develop well-researched, logical and integrated solutions to multifaceted problems in uncertain and dynamic contexts.
This award also offers students a vocationally relevant degree which will enable them to become operationally effective in a management role in both the tourism and other service organisations.
Career prospect: Graduates will enjoy a wide range of career opportunities in the field of business and tourism such as: business travel consultants, conference and event organisers, operations and social media management, tourism planning and development.
Course structure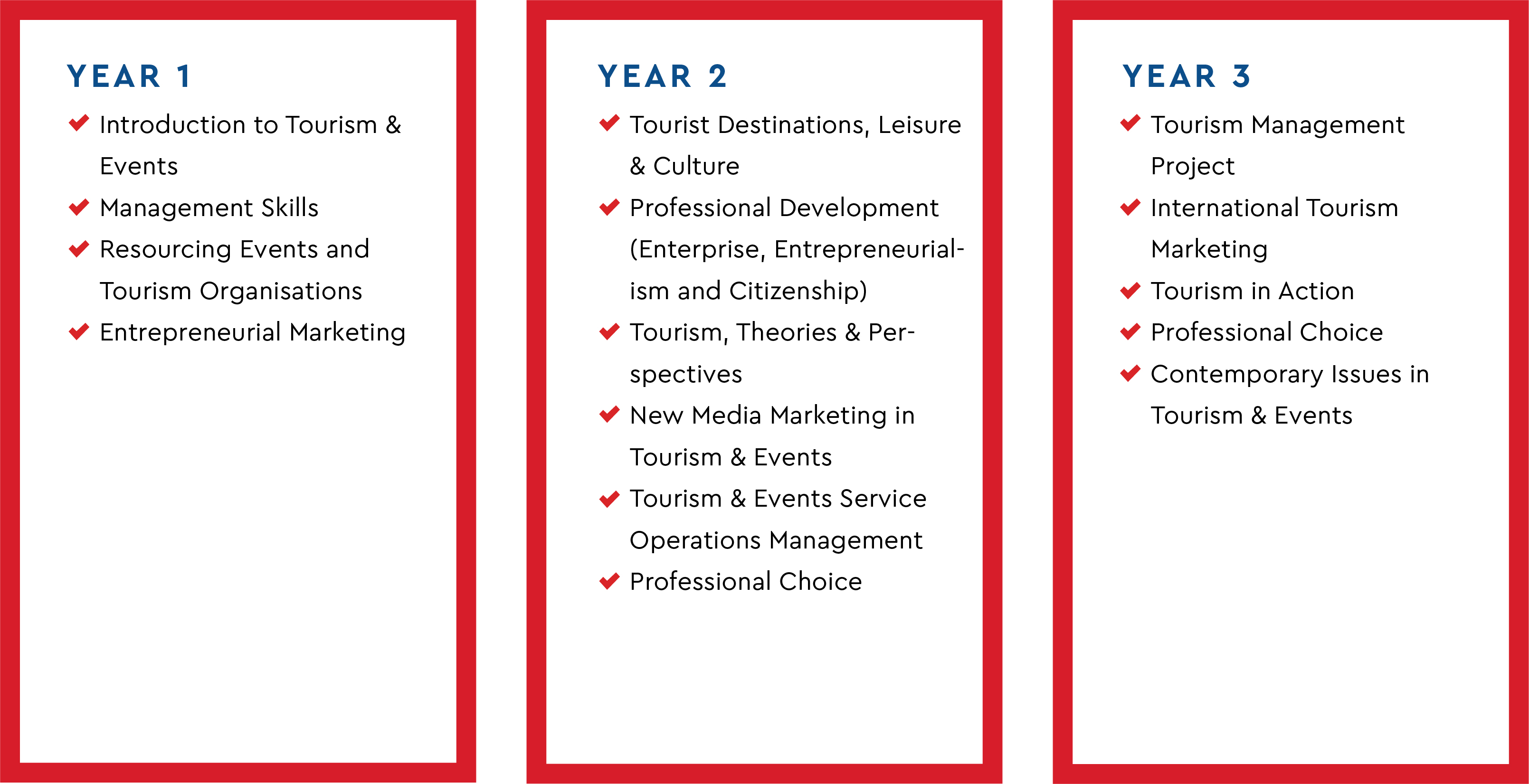 Entry Requirement
17 years old and above and have both:
- Completed Year 12 (or equivalent) and Obtained satisfactory English Language with IELTS score of 6.0+ (each component must score a minimum 5.5
- A pass in a University Foundation Programme
British University Vietnam allows direct entry to qualifications where a student has satisfied the below requirements or equivalent and have passed at least one of the following options:
- 2 subjects at Advance GCE A level
- An access program passed at the required QAA- recognized standard for entry to Higher Education
- International Baccalaureate diploma with minimum of 24 points; English at 4 points
- European Baccalaureate Diploma, with at least 60 percent overall; English at 60 percent
Downloadables