It brings us great joy to announce that all 04 HRH Prince Andrew scholarships were awarded. After 03 intensive rounds of selection, 04 excellent students have proved themselves to be the best among hundreds of candidates, and stepped up to claim this valuable opportunity.
The winners of this year's HRH Prince Andrew scholarships are:
Phan Thi Nguyen Phuong – Hue High School for the Gifted, Hue City
Nguyen Thi Mai Ngoc – Tran Phu High School, Hai Phong
Nguyen Hong Tham – Chu Van An High School – Hanoi
Nguyen Duyen Ngan – Singapore International School – Hanoi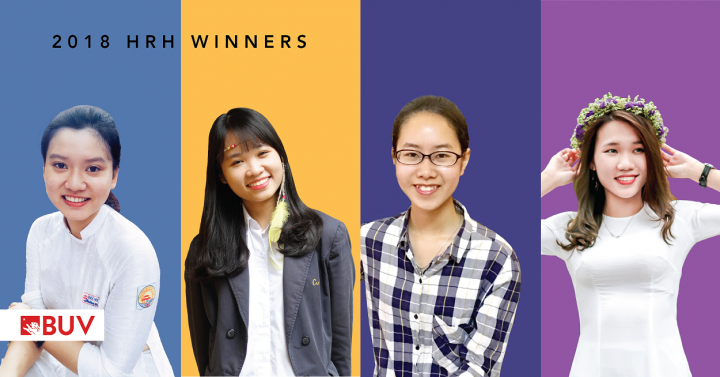 These students may come from different places with different backgrounds, but they all are excellent individuals, stepping up to claim the admirable title of HRH Prince Andrew scholarship Winner. Once again, British University Vietnam would like to congratulate our winners, the scholarship will be your key to gaining a prestigious British degree, and opening doors to a bright and promising future after graduation.