On Saturday 21st October, the members of British University Vietnam, including faculty, staff and students, participated in the Red Bull Champion Dash.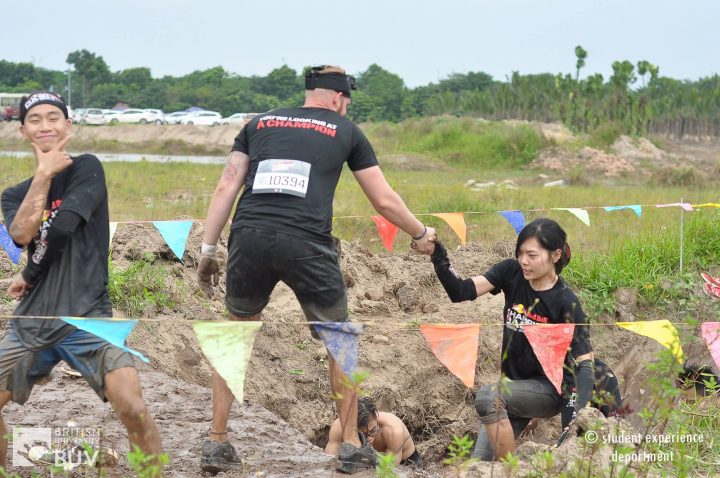 An intense, 6 kilometer long obstacle course. The race was held in the Ecopark Township which is also the home of British University Vietnam's upcoming state-of-the-art campus. This year, the race was even more arduous with extreme challenges taking participants to their breaking point. The students and faculty had the chance to test themselves both physically and mentally, completing tough challenges such as climbing on monkey bars, running through flames, and swimming through muddy rivers – all while competing for 1st place. The Champion Dash was a great opportunity for our community to come closer together and work towards a common goal: completing the race. The students and staff won't forget the event quickly, and the shared memories and obstacles that they overcame together will help maintain the excellent atmosphere of teamwork and partnership that our university preserves.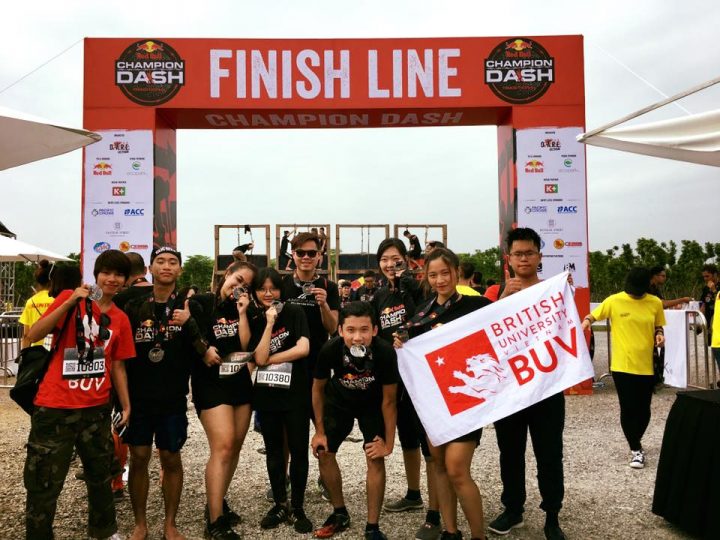 More than just a race where Dashers sought for their rewards, the event is about taking on a journey towards team work and overcoming one's limit.